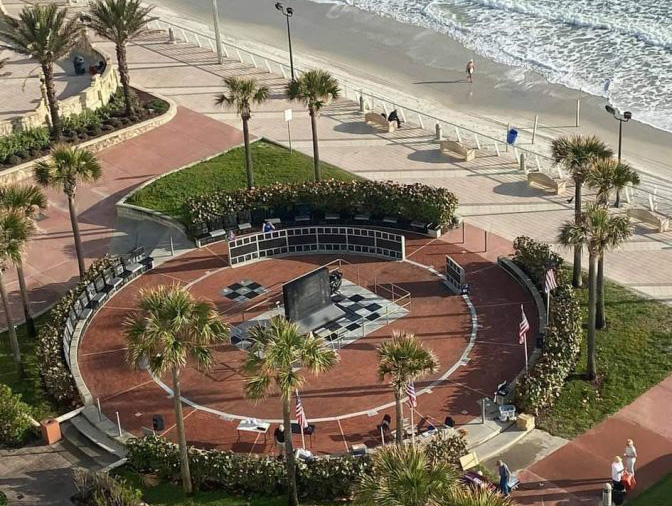 Donation
Add Donation

🏁❤🏁❤🏁
The Daytona 200 Monument was built with hard work, cooperation, love and donations in order to honor the Great Men who raced on the beach. Be a part of it by buying a brick or plaque and or volunteering at an event. Thank you for being a part of it.
photo credit-Michelle Lindsey
On January 24, 1937 the first Daytona 200 was held. The race took place on a 4.2 mile beach and road course located south of Daytona Beach. This was the start of Daytona Bikeweek. The majority of the people who first attended were the one's who did the racing. Eventually non-racing bikers were attracted to the exciting and happy times atmosphere. The Daytona 200 Motorcycle Race now draws over one half million bikers and non-bikers alike . Several years ago Dick Klamfoth, a 3 time winner of the Daytona 200 Motorcycle race, strolled down Main Street in Daytona during bike week. He talked to different folks about when the races were held on the beach and found that many had no idea how bike week actully started. He thought creating a Daytona 200 Monument would be a great way to preserve this history. Plans were made, the perfect beach front property was secured and with all the generous donations the idea became a reality.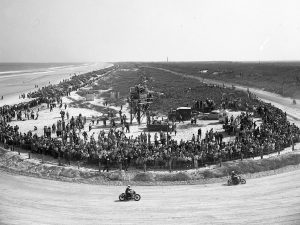 email us at d2monument@gmail.com
Please visit us at facebook.com/daytona200monument
for updates and photos
Please remember that all orders for this year's installation had to be received by January 31, 2023.
If you are ordering for 2024 installation the order must be received by December 31, 2023